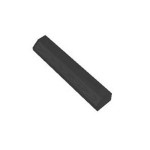 If you have a freshwater aquarium, or just aren't into growing coral, then a florescent lighting kit is perfect for you. With a good set of T5 or T12 bulbs, you can easily light even large aquariums, providing enough light to grow plants and maintain happy fish. When you want a great Fluorescent Aquarium Lighting kit at an even better price, look to Fish Fans.com.
---
---
---
Odyssea T5 Quad Timer Aquarium Light Marine FOWLR Cichlid (48")
$119.95 $119.95

The odyssea t5 quad timer series is an all in one fixture that can be used on any marine, fowlr, coral reef, and freshwater cichlid setups. fixture includes four t5 high output lamps and led lamps for night vision. the built in timer controller lets you program the on and off time for every two t5 l...


---
---
---
Wave-Point Super Blue Wave 39-Watt High Output T-5 Lamp
$18.99 $11.17

High quality versatile high output t-5 lamp which can be a universal replacement lamp for industry standard high output t-5 light fixtures. this is the next generation in actinic light, the bulb is a combination of two different color spectrums blue light and is combined with our reef wave 420 nm ac...


---
---
---
Coralife 08600 Aqualight High Output T5 Dual Lamp Fixture, 24-Inch
$99.99 $83.99

Offering significantly more light than conventional fluorescent systems, high output t5 lighting is an excellent choice for saltwater, reef, or freshwater tropical aquariums. aqualight high output t5 dual lamp fixtures come complete with two high output lamps. each high output lamp can provide appro...


---
---
---
---
---