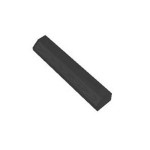 If you have a freshwater aquarium, or just aren't into growing coral, then a florescent lighting kit is perfect for you. With a good set of T5 or T12 bulbs, you can easily light even large aquariums, providing enough light to grow plants and maintain happy fish. When you want a great Fluorescent Aquarium Lighting kit at an even better price, look to Fish Fans.com.
---
Coralife 05417 Aqualight Pro Metal Halide Aquarium Light Fixture, 36-Inch
Click to see price

The aqualight series is great for high output lighting inch a lo watt, profile fixture. combining hqi and fluorescent bulbs makes this fixture series suitable for a wide range of marine applications including coral and reef tanks. the hqi bulbs help penetrate the water all the way to the bottom of d...


---
---
---
Aqua Medic Ocean Light 2 X 250 W + 2 X 54 W T5
$378.89 $378.89

The ocean light plus series brings the intensity and sparkle of metal halide lighting combined with flourescent t5 lighting, to the aquarium. aqua medic's uncompromising quality speaks for itself. included in the anodized aluminum housing are high quality reflectors for optimal performance. the slee...


---
---
---
Kessil A160 Tuna Blue LED Light with Controller & Gooseneck Bundle
$372.95 $372.95

This bundle package combines the kessil a160we tuna blue led light with the kessil spectral controller & kessil led light pendant gooseneck clamp/mount. it's for reef tanks up to 24 inches wide. with an output of 32 watts, the effective light is greater than a 150 watt metal halide light. variable c...


---
Kessil A360WE Tuna Blue LED Light with Controller & Mounting Arm Bundle
$513.00 $513.00

This bundle combines the kessil a360we tuna blue led light with the kessil spectral controller & mounting arm. with an output of 90 watts, the effective light is greater than a 250 watt metal halide. variable color temperature: using the two knobs on the top of the light you can tune the leds to you...


---
BlueLine 120 watt VHO LED Pendant
$215.00 $215.00

The blueline 120w led fixture includes 55 - 3w leds for deeper penetration. the 35 white and 20 blue leds provide a crisp 14000k appearance that will make your corals glow! provides as much light as a 250w metal halide but uses less than half the electricity and produces far less heat. manual dimmin...


---
AQUAZONIC ST RED AROWANA (SUBMERSIBLE) MIRACLE LIGHT (173 CM) 48 W
$215.00

Miracle arowana red led light (173 cm) silver 48 w aquazonic arowana miracle red long life span of led. splash proof slim design fits onto any type of aquariums. low energy consumption. low heat emission compared to standard fluorescents and metal halides. doesnt encourage green water. ac 90-240 v 5...


---
Phoenix Electric Company Metal Halide HQI 14000K DE Bulb for Aquarium, 150-watt
$41.00 $40.95

Phoenix 150 watt metal halide hqi 14000k de bulb, this is a double ended metal halide bulb with a light output that has a nice crisp white light with a bluish tint perfect for saltwater applications great for bringing out the coloration of your fish and corals while providing sufficient light intens...


---
---
250 Watt 120V, 6500k ,6,500K, Aquarium, Double Ended HQI FC2 Metal Halide-Fc2 Bulb-250W 10K, 250-Watt 120V 10000k, DE, Double Ended OEM Quality Premium Compatible Aquarium Lamp Bulb
$15.99 $15.99

Offer is for 1 piece of the 250 watt 120v, 6500k ,6,500k, aquarium, double ended hqi fc2 metal halide-fc2 bulb-250w 10k, 250-watt 120v 10000k, de, double ended oem quality premium compatible aquarium lamp bulb. 6,500 kelvin color temperature the best combination of color and par excellent with or wi...


---
---
---
Metal Halide Aquarium Reef 175W 13000K Mogul E39 MH Bulb 13K
$29.49 $29.49

Model: mh175/t15/hor/13k wattage: 175w color spectrum: 13,000k (kelvin) luminous flux (lm): 11500 cri: 90 base type: mogul screw e39 bulb shape: t15 life expectancy: 9,000hrs ballast information ansi code: m57/e length: 8.31"


---
---
Metal Halide 400W Mogul Base Bulb 20K
$89.99 $83.29

400 watts, hamilton technology metal halide hqi mogul base aquarium light bulb is powerful enough to reach the lower depths of your aquarium w/ the same intensity & spectrum as natural sunlight. promotes development of photosynthetic plants & coral.


---
Exo Terra PT2327 Metal Halide 50W Lamp for PT2320
$31.46 $31.46

The exo terra sunray is an all-in-one bulb that combines very high light output and infrared heat radiation with opti- mal levels of uva and uvb. the sunray is available in lower wattages and can be safely used on smaller terrariums. the exo terra sunray delivers a consistent spectrum, which closely...


---
Metal Halide Bulb Bulb: 400 Watt 20K
$28.99 $28.99

A40020a bulb: 400 watt 20k features: -halide bulb. -great for reef aquariums, planted tanks and marine. -emits a pure, crisp bright white light with high par values. -promotes the development of photosynthetic plants, anemones and coral. light type: -metal halide fixtures. watts: -200+. watts: -100-...